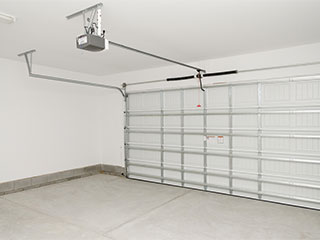 Does Your Opener Need Repairs?
You may not know whether or not it does, but there are a few signals that can let you know that it's having trouble. If your garage door reverses suddenly when it starts to go down, makes a lot of noise, or simply won't work at all, these all point to problems with the opener. There are many things that could be the issue, such as the motor needing to be replaced, or trouble with the sensor connected to the remote. Whatever the case, we'll be able to determine the issue quickly and how best to fix it. We can repair a variety of brands as well, including Craftsman and Chamberlain! In any case, it's best to get it taken care of right away, and by those who know what they're doing. Just letting it go on as is can lead to even worse and more costly problems down the line and attempting to fix it yourself can be dangerous and may amplify the issue. We'll have it done in no time!
Looking To Install A New Opener?
Whether you already have one purchased and simply need a professional to put it in, or are looking to get what you have replaced, we've got you covered! Thanks to our familiarity with most opener brands, we'll be able to get yours put together and installed in no time and test it to ensure it's working properly. We're also happy to help you decide on a new one based on your needs, be it one that's sturdy, or one that works quietly.
We Can Do It All
Whatever opener needs you have, our trained technicians will be able to take care of it without a problem. We'll be there on time to get to work determining what the issue is or putting in your fresh new one in no time! We can also perform maintenance periodically so you can count on it being in the best shape.
Call Us Today
Contact Garage Door Repair San Antonio now so we can get to work!
Want more? Let us take care of:
Opener Sensor Replacement
Garage Door Troubleshooting Services
Emergency Broken Spring Replacement