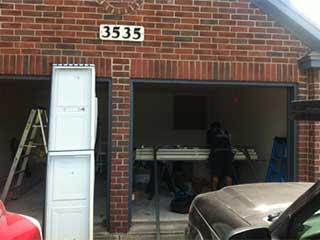 What most people don't realize is that their garage door plays an invaluable role in keeping their belongings and families safe. Whether you use your garage for storage space, as a utility room, or anything in between, regularly maintaining its mechanism is key to longevity. Here are the top maintenance tips you could start employing today.
Regularly lubricate Springs, Joints, and Openings
By frequently greasing your garage door parts you will ensure that the mechanism operates in a smooth and stainless manner. Greasing the springs and joints with WD-40 every couple of months is highly recommended.
Check Your Cables are in Optimal Shape
From time to time, you need to make sure there are no signs of wear and tear along your cables. Check for visible damage near the roller brackets and immediately call a professional to replace them if you find any. The cables play a vital part in stabilizing your door and any flaw they may have puts your safety at risk.
Make Sure the Door Opens and Closes Smoothly
Your door should operate with minimal effort. If there are loud squeaking noises or an irregular movement, your door might need servicing. Our company at San Antonio, TX offers garage door repairs at a fair price and we recommend you a full replacement once in every 7-8 years.
Reverse Mechanism Safety
If your door features sensory beams, sweep an object under the door as it closes. If everything works as it should, the door will reverse and reopen. If this is not the case, you might have an issue that could jeopardize your safety.
To examine the auto-reverse mechanism (included in all doors, but has to be checked especially in manual models) place a piece of wood on the ground and the door should reverse upon touching it. If not, then again, for safety reasons, a repair is in order.