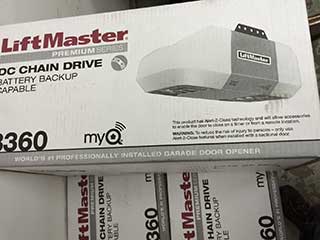 Finding a perfect garage door for your home is never an easy task. There are a good few factors to have in mind when choosing the right model for your house and with so many options available on the market, this can be as intimidating as it is exciting. A good looking brand-name garage door can add market value to your property and likewise has the potential of decreasing its price. It is, therefore crucial you buy from a reputable brand that has an excellent track record in customer satisfaction. Here are the best garage door brands.
Clopay's Special Appeal

Clopay has been helping its customers fall back in love with their homes for over 50 years. Their manufacturing process includes careful designing and plenty of attention given to each door they produce. This has resulted in a wide range of material and style options available across their collections. The variety of choices means you can customize your door to match the décor of your front exterior and increase your home's curb appeal.

Going Green with Amarr

Amarr is another reputable brand that has been around for a long time. Since 1951, the company has been one of the country's leading garage door manufacturers. Their door designs try to strike a balance between functionality and attractiveness, with all models made in the U.S.A of recycled materials. You will enjoy designs that incorporate beauty as well as special measures that promote energy efficiency and clever use of materials.

LiftMaster – Professional & Reliable

LiftMaster has greatly contributed to the mass usage of automatic doors across the country. During the company's early stages, garage door openers were considered a luxury which average homeowners could only wish for. Their affordable and high-quality solutions enriched many homes with devices that are today a standard piece of equipment in garages throughout the States.
Our team in San Antonio works only with the industry-leading garage door manufacturers to ensure your satisfaction. An attractive, well-built garage door means a lot more than just a pretty asset to a house. It provides security and quality that you and your family will cherish for years.